Our Team
A dedicated staff that's ready to help you reach your financial independence.
Our People
At our firm, we believe our teamwork-based approach adds a broader perspective to all we do and provides increased benefits to our clients. Our experienced professionals have helped many people just like you with similar issues and concerns. We can help you create an approach that is designed to address your individual situation.

Helping You Address:
Investing principles and strategies
Retirement investing and distribution strategies
Estate conservation issues
Risk management analysis
Helping You Answer:
Can I retire early?
Are my investments working hard enough?
What's a good approach for college savings?
What are the elements of a sound estate strategy?
Do I have enough life insurance for my family?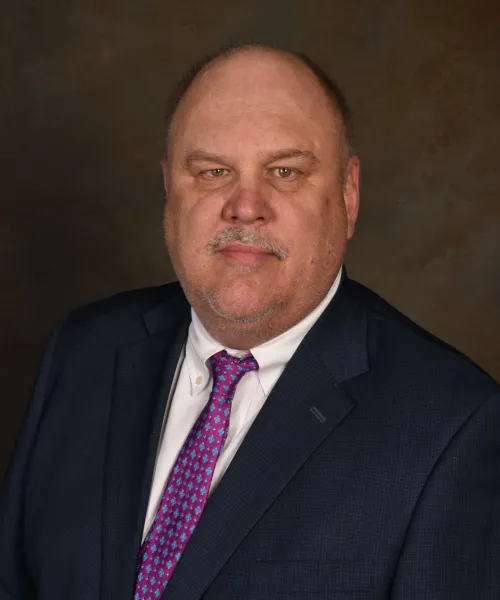 Charles Smith
President, Wealth Advisor
Charles graduated from West Texas State University with a BBA in Marketing. In 1992, he joined Dean Witter, now known as Morgan Stanley. In 1994, he was awarded "The National Sales Director's Award." This honor is given to the top Financial Advisors for outstanding personal performance, integrity, and professionalism with uncompromising dedication and service to clients.

In November 2005, Charles made the decision to pursue independence and thus opened Genesis Financial Group. This move helped satisfy his desire to create an environment in which he could provide excellent services and create personal, long-term relationships with his clients.
After being a Financial Advisor in Amarillo for more than 20 years, Charles brings an in-depth understanding and successful practice in financial services and wealth management. Through his years in the financial services industry, Charles believes that relationship building is the very core of a successful financial portfolio. Born and raised in Perryton, Texas, Charles enjoys all sports, especially football, as well as traveling. Charles is a Registered Representative with Cambridge Investment Research, LLC and an Investment Advisor Representative with Cambridge Investment Research Advisors, LLC.
Since founding Genesis, Charles has received many honors and accolades, but the most important thing has always been serving the client so that they may realize their financial goals.
Check the background of this investment professional on FINRA's BrokerCheck.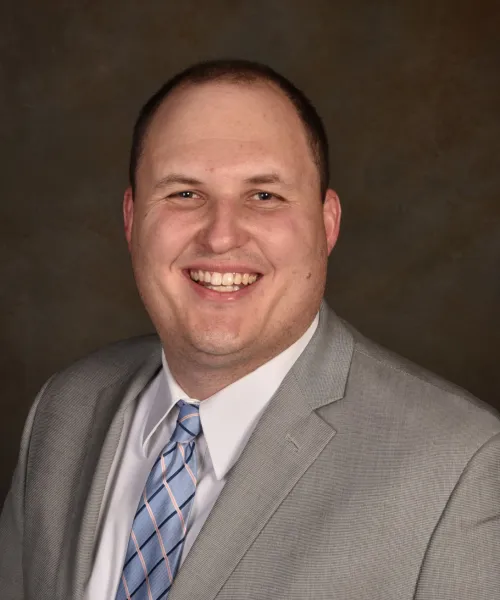 Austin Smith
Wealth Advisor
Austin joined Genesis Financial Group in May of 2013 after graduating from Baylor University with a Bachelor of Business Administration. During his time at Baylor, Austin double majored in Professional Sales and Marketing. Austin was also a member of the Professional Sales team. He participated in many social activities at Baylor and also joined the fraternity of Phi Gamma Delta.
As a Wealth Advisor at Genesis Financial Group, Austin is primarily responsible for marketing the firm and creating new relationships with small business owners throughout North Texas and the Texas Panhandle. He is registered under the Series 7 (General Securities Representative) and the Series 66 (Uniform Combined State Law Exam). Austin has also been insurance licensed in Texas as a General Lines Agent. Austin is a Registered Representative with Cambridge Investment Research, LLC and an Investment Advisor Representative with Cambridge Investment Research Advisors, LLC. Since starting with Genesis, Austin has been studying technical analysis and charting. Austin is passionate about helping the clients of Genesis Financial Group realize all of their dreams through the development and execution of their individual investment objectives.
In his free time, Austin officiates varsity football through the Amarillo Chapter of TASO, or the Texas Association of Sports Officials. He also enjoys reading, writing, cooking, traveling, sports, listening to music and podcasts as well as going to the movies.
Check the background of this investment professional on FINRA's BrokerCheck.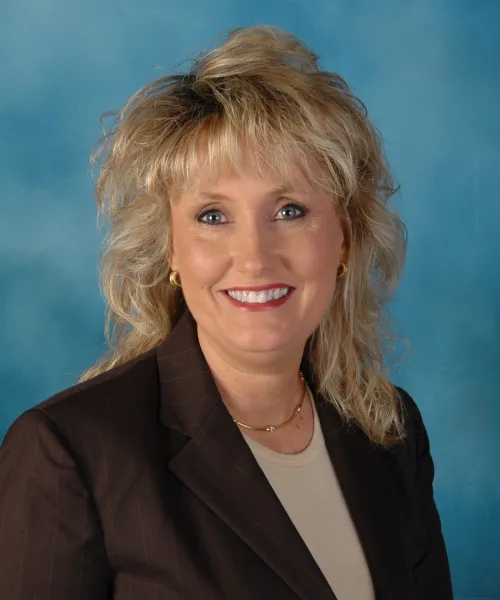 Renae Smith
Client Relationship Coordinator
Renae Smith joined Genesis Financial Group in 2005 after a 20 year career as a teacher and coach for Amarillo Independent School District.
Renae helps with meeting our clients, customer service and remembering clients on special occasions or for special accomplishments. Passionate about all animals, Renae's child at home is her dog Gracie. She enjoys most sporting events, especially rooting for the Baylor Bears, Texas Rangers and Dallas Cowboys. Renae currently sits on the Board for the Circle of Friends at the Harrington Cancer Center in Amarillo, helping raise money to help cancer patients with treatment and care in the Texas Panhandle. She attends First Baptist Church and is involved in a weekly Community Bible Study.
Meagan Flores
Operations Manager
Meagan graduated from West Texas A&M University, with a Bachelor of General Studies. She is passionate about helping others grow and creating genuine relationships with the people she encounters.
At Genesis Financial Group, Meagan assists in managing the service needs of clients and addressing client inquiries regarding operations processes, account requirements, and investments.
Meagan's son, Axton, is her greatest love. Watching him grow, and spending time with him is what she cherishes most. She also enjoys singing, being outdoors, painting, gatherings with her family, and date nights with her husband.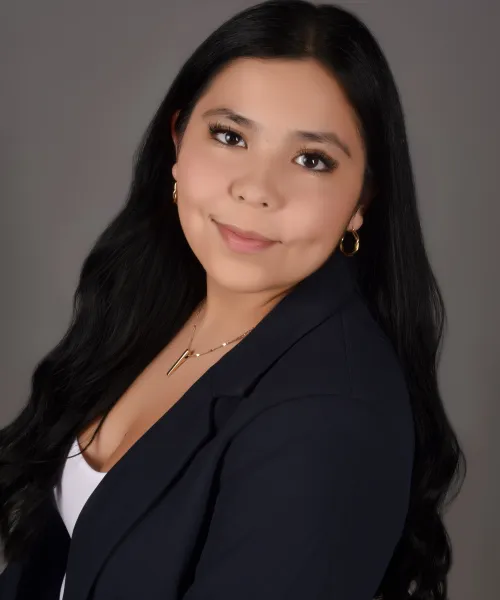 Bella Valenzuela
Client Service Associate
Bella Valenzuela is a dedicated student currently pursuing her Associates in Business Administration at Amarillo College. Beyond her academic pursuits, Bella places a strong emphasis on the importance of family and friendships. In her free time, she cherishes moments spent with loved ones, nurturing existing relationships and fostering new connections. With her passion for business and her commitment to nurturing meaningful bonds, she hopes to excel in her academic journey and in building a fulfilling life.

Work Toward A Brighter Financial Future!
Let's Connect Today.